The Steampunk Raven in brown with brass accents: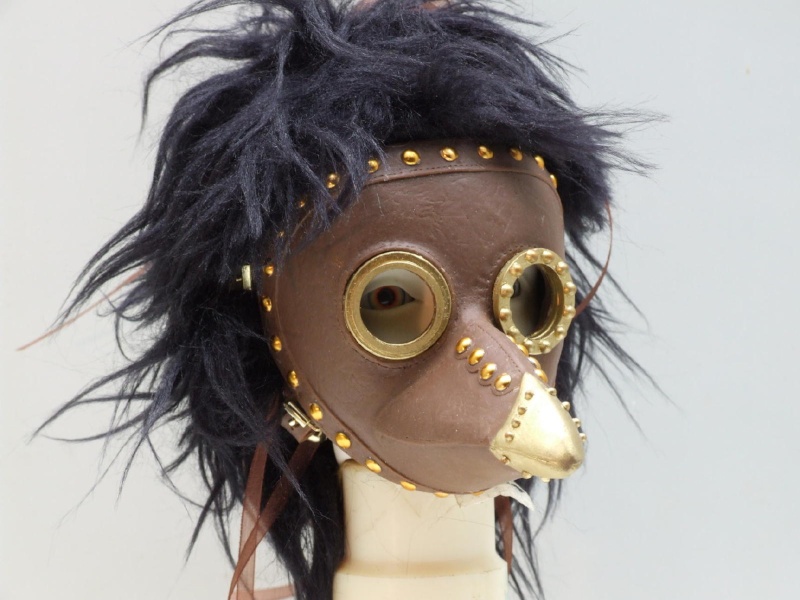 ♥
Here is the Steampunk Raven in black with brass accents:
♥
Both of these masks are destined for the "Uncanny Dream" show in Seattle which will be held on Memorial Day weekend.
♥
The masks in the photos are modeled on a Soom Cass.
♥
If you are going, please say, "Hello" to Bramble and Clyde for me and give the Queen of Slantways a hug. I am sure that the show is going to be fabulously Divine.