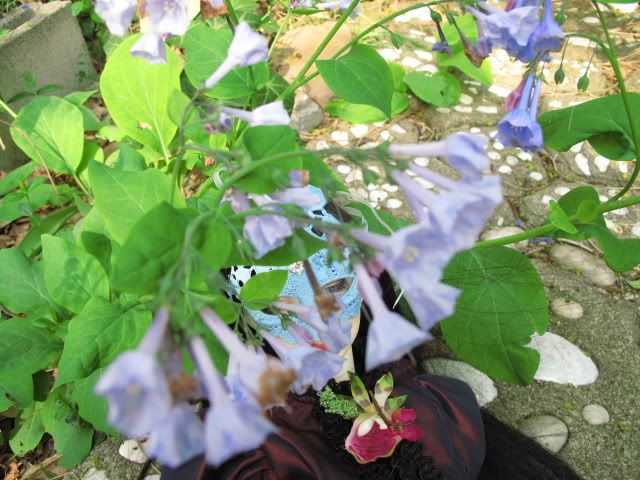 ♥
♥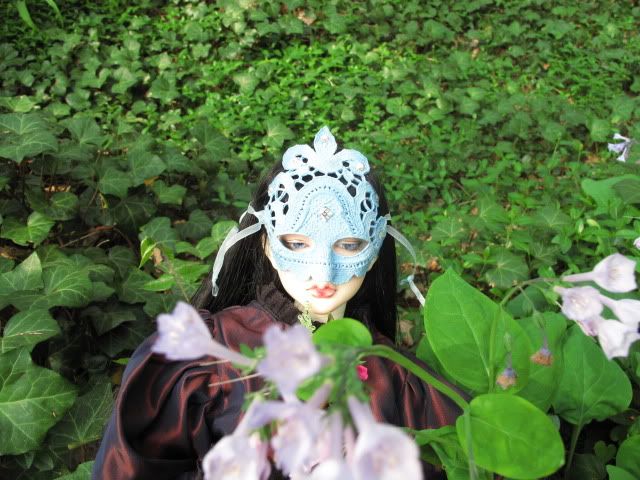 ♥
This is the 'Lace Mask' which was first presented in Series One. It is now available in a series of colors, which we are happily busy testing. I find it very difficult to pick favorites. Lace of course looks the most natural in the 'Antique Ivory Cream' color.
♥
The Lace Mask colors are Antique Cream, Peacock Blue, Pink, Gold, or Silver, or Black. It may be available in a brighter White, but I am not sure.
♥
This custom cast lace mask in pale blue arrived from the factory today for Chloe. I promptly added a few very lovely Aurora Borealis Swarovski crystals and went for a walk in the afternoon Spring garden with her.
♥
I will have to try to get better pictures of the lace mask. It is wonderfully detailed. It is a perfect fit on Chloe and wraps around the face nicely. I like my ribbons to be 'longer', so those I re-adjusted.
♥
I am now at the 'contemplate adding peacock feathers stage'. The mask is so lovely plain, but I suppose I shall let Chloe decide.