A white Lace Mask with the palest of Pink beaded Crowns ...
♥
Cream Lace Mask with genuine white Pearl Crown ....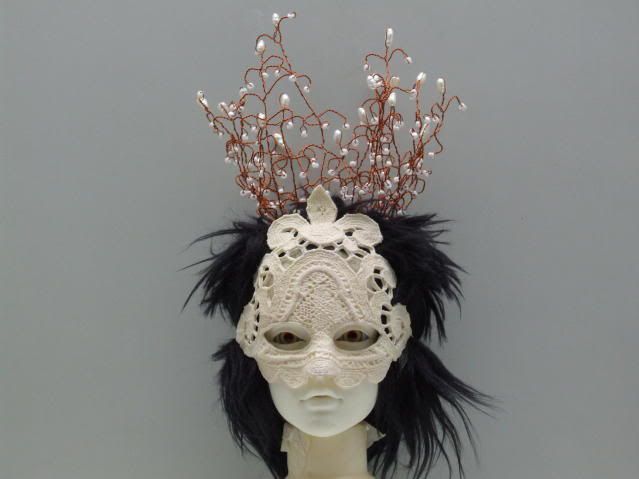 ♥
Blue Lace with twilight ...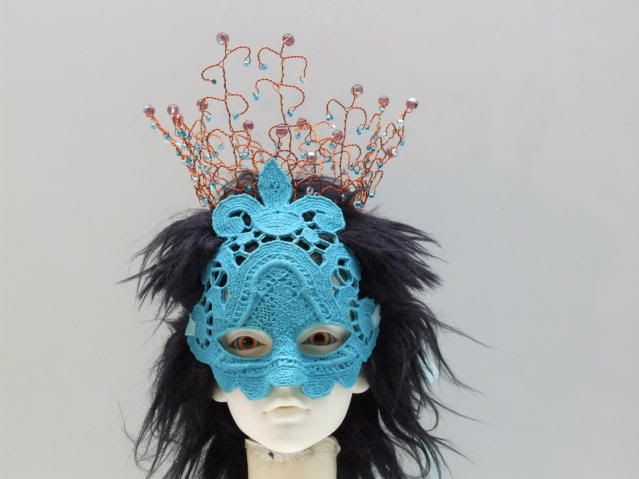 ♥
Copper fairy leaf with genuine pearl ...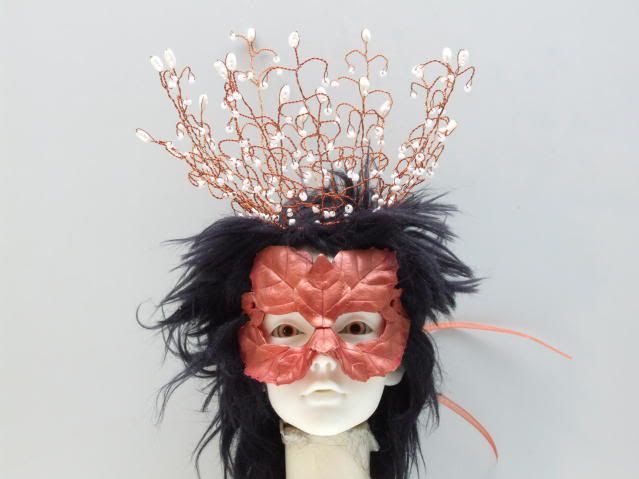 ♥
These one-of-a-kind sets are show specials we created for the "Uncanny Dream" exposition. "Uncanny Dream" will be held in Seattle the end of this month. Find more on "Uncanny Dream"
here
.
♥
Both sets are modeled on a Soom Cass.