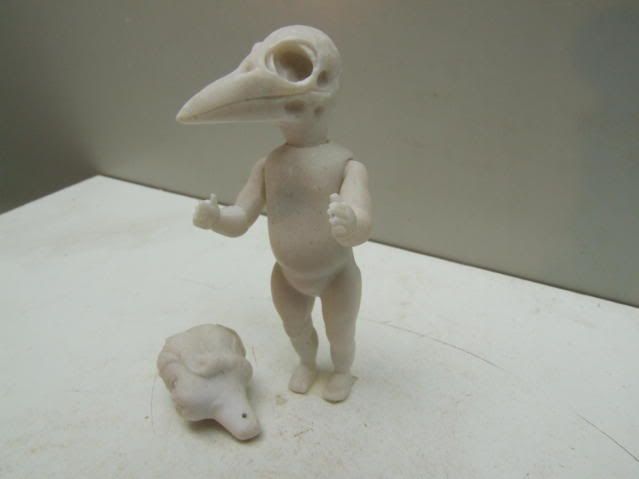 ♥
West Nile Charlotte is available now. Charlotte comes with two heads and extra elastic for quick re-stringing. Her head moves. Her arms move. Her legs are stationary. "Frozen Charlottes" always have stationary legs.
♥
Charlotte is approximately three inches tall. She looks like an antique. She feels like porcelain. She is actually made of resin.
♥
Charlotte was created to be a 'doll for the dolls'. We will be making shoes to match Charlotte so that the dolls can 'dress like their doll'. The shoes and Charlotte will be sold together in sets.
♥
Right now, Charlotte is available separately. She is priced at $65 plus shipping.
Insurance is required. Contact me at: cathy AT cathycara DOT com . If you wish to chat about Charlotte and do not mind everyone else listening, you can do so on LiveJournal which is
here
. Please 'befriend' me or subscribe to this blog if you have not already done so. Right this second, although people have requested it, I am still not doing any 'email notifications'.
♥
We are planning West Nile Charlotte masks for October 2011. I am starting the 'reservation list' now for them. The masks have yet to be priced. A reservation costs you nothing.
♥
A special thank you to everyone who loved Charlotte and who purchased her at her debut at the "Uncanny Dream" show. I am so glad that you loved her as much as I do.
♥