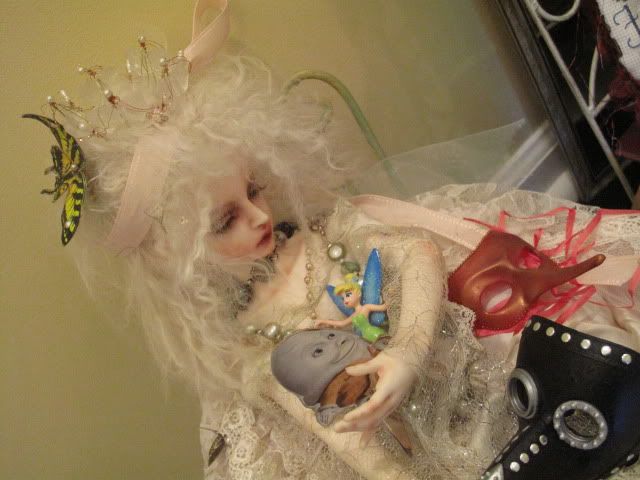 Price. It is that simple.
Anyone who purchases their masks 'blind box' style will soon discover that the price on what they received is higher in the "after 'blind box' market".
I have already started the 'Reservation List' for the Steampunk Black Raven mask. If anyone is interested in the mask that we so lovingly call "the Crow", please send your on-line name, regular name, address, email and paypal information to: cathyATcathycaraDOTcom .
A "Reservation" costs you nothing. You will not receive a paypal invoice until the mask(s) you have requested are on the shelf. Serious "Reservations" only, please. Once there are 'five' Reservations, we will begin pouring.
The price for each Steampunk Black Raven mask is "to be determined'* plus shipping. Insurance is required. Customs charges are the responsibility of person who ordered. *This is a very difficult, time consuming Mask to produce. We are trying to keep the cost of this Mask down, but it is difficult. Give us a moment to figure it out.
You may glean other information on the masks and 'ordering'
here
. The procedure for acquiring the Steampunk masks is the same as Series One.