Harlequin with green leaf fairy mask and West Nile Charlotte :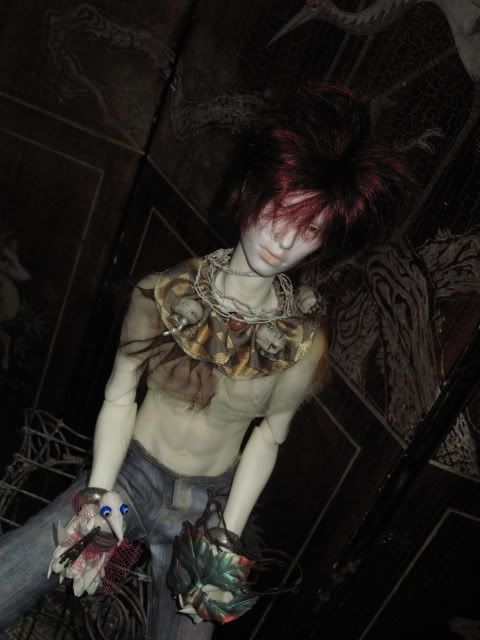 ♥
♥
Harlequin head is available in Venetian Luna Rose resin or Venetian Luna White resin.
He is shown here on a Soom Super Gem body in Venetian Luna White.
The quick dusting of powder on the blank head was done by me.
♥
Eyes shown are 12mm Safrin Afghans. Harlequin's eye wells are 14mm.
Harlequin's head is the size of a Soom Dia.
♥
Congratulations and thank you, to all who have ordered him.
The Harlequin head is available for $150 and is shipping now.
Email me if you love him enough for us to send you an invoice.
♥
Should you wish to chat or leave a message, remember that you can do so on the
LiveJournal
.