The following photographs compare the "West Nile Charlotte" mask to the Dollshe Rosen head. The photos include 'wee West Nile Charlotte' who is currently available and who comes with her two heads.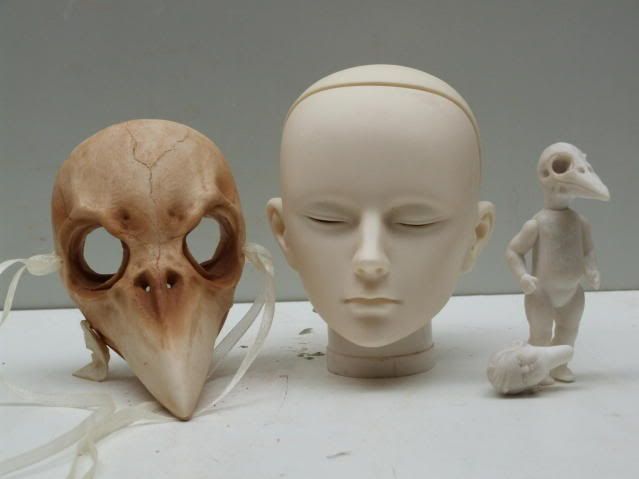 ♥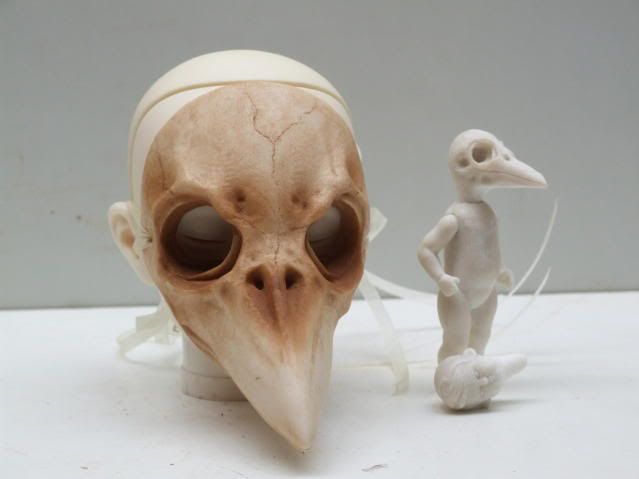 ♥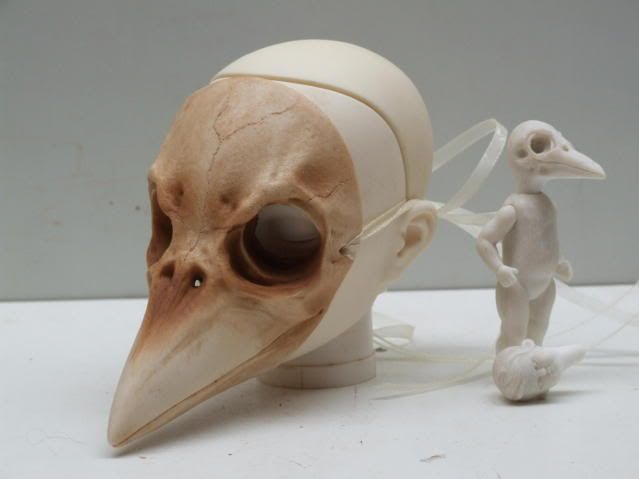 ♥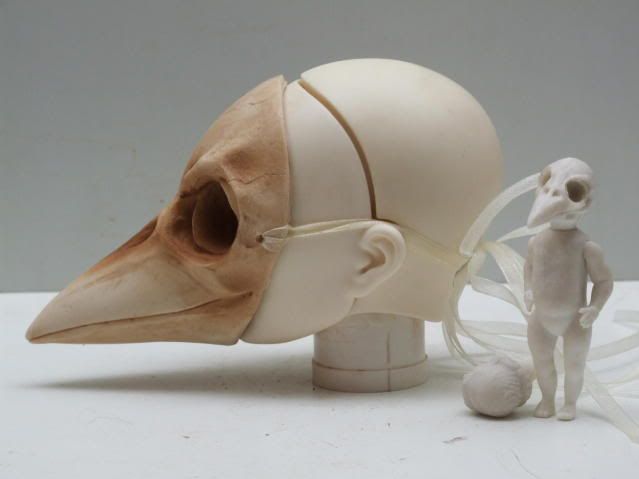 ♥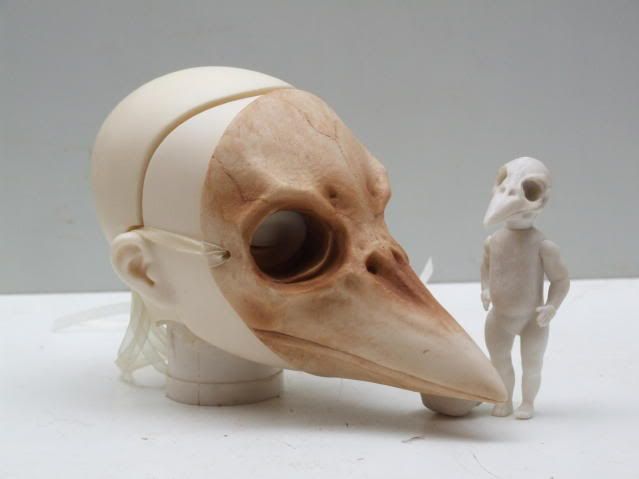 Happy Halloween 2011 everyone !
May your Halloween be Simply Divine !
♥
Each "West Nile Charlotte" mask is Super Gem / Dollshe Hound in size.
Please make your selections carefully. We accept no returns and no exchanges for any reason.
Please feel free to add other masks or items to your order to save on shipping.
We will not mark packages down, nor will we declare them as 'gifts'.
Each "West Nile Charlotte" mask is $105 plus shipping.
Insurance is required.
♥
Thank you for loving Charlotte. She is near and dear to my heart.