I can never find pictures of West Nile Charlotte when I need them. As you may know, Charlotte is approximately two inches tall and is extremely adorable. She is shown below, reading with Weeener. Weeener is Soom tiny sized. Charlotte will be on exhibit for November and December at Harborfields. Please visit Orchid's Blog for more information.
Charlotte comes with two heads, extra string, her two arms and her head are move able, her two legs are 'frozen' and stationary.
Each West Nile Charlotte is $65 plus shipping. Insurance is required. Charlotte is currently available and you may want to add her to your Halloween mask orders.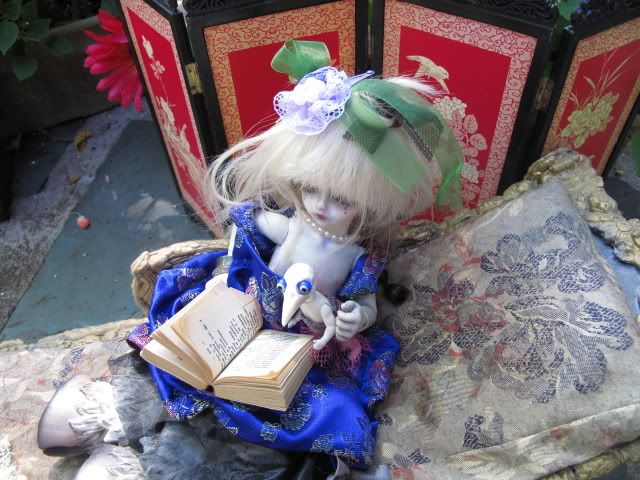 ♥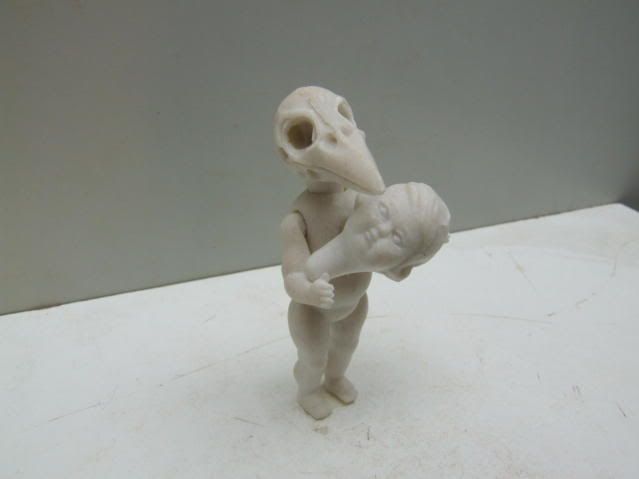 ♥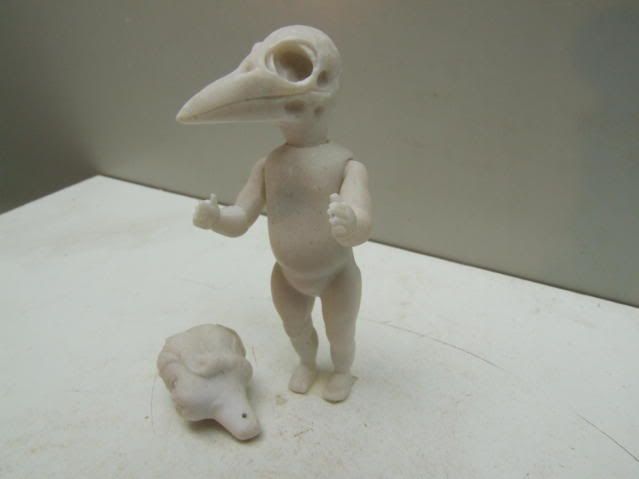 If you Google "Frozen Charlotte" you will see what vintage frozen Charlottes look like. Charlotte was created to mimic antique porcelain. We have used twenty-first century magic to bring you a delightful companion for the most discerning dolls.
Charlotte comes without eyes and arrives strung with her bird head attached.
I have turned her human head into 'human' jewellery which I wear.
Thank you for loving Charlotte.
May everyone wish to be West Nile Charlotte this Halloween.