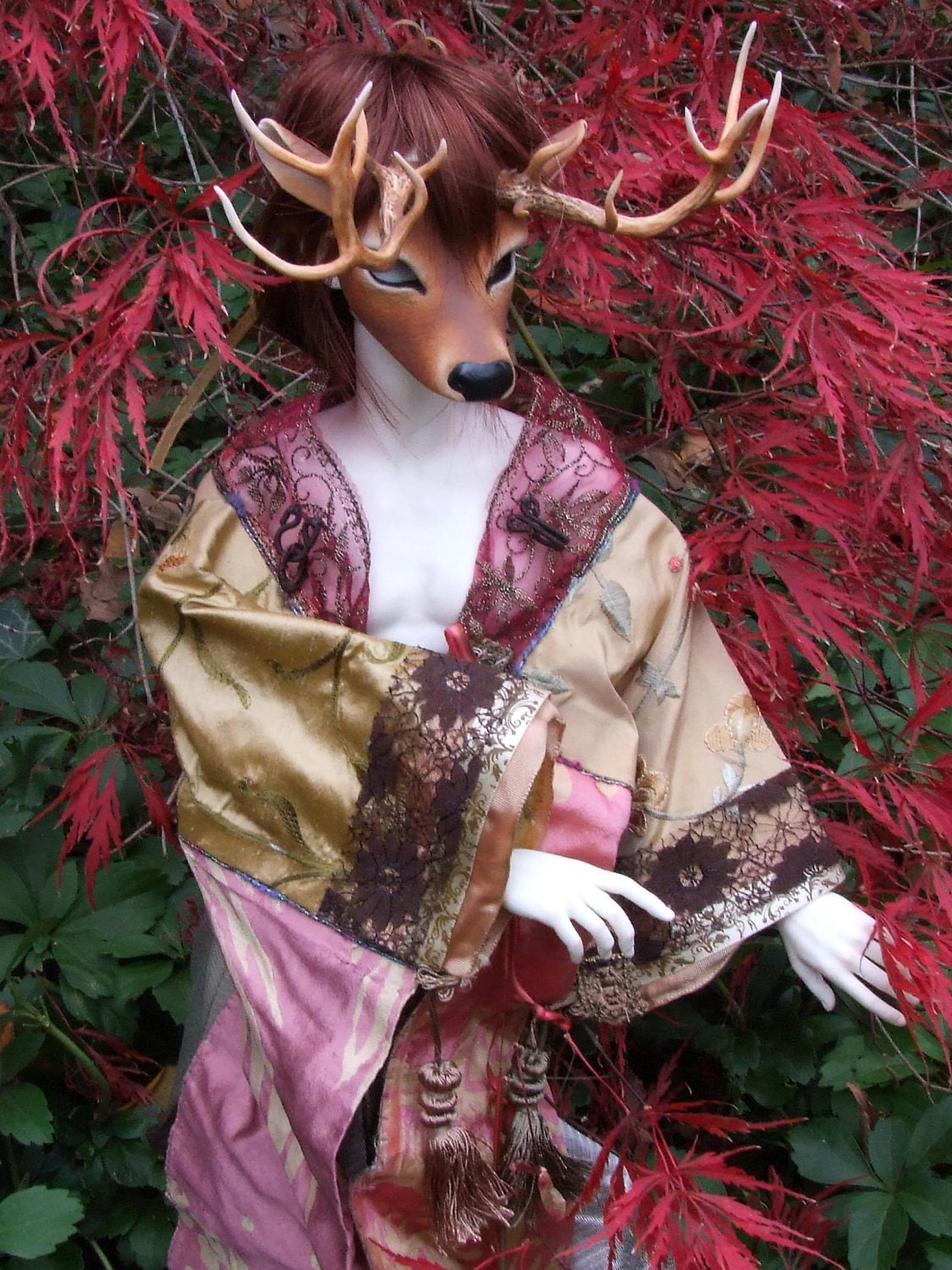 ♥
The Christmas 2011 mask is available now!
♥
Here is Divine rehearsing and preparing to do 'Rocky Horror Reindeer'.
♥
The reindeer mask is $145 plus shipping. Insurance is required.
Contact information is: cathy AT cathycara DOT com .
Please send your Paypal information.
A paypal invoice will not be sent to you until your mask is on the shelf ready for shipment.
Your order will be shipped within 48 hours of payment.
Tracking is automatically generated by the U.S. Postal Service.
By placing an order, you are acknowledging you are 18 years old or over. The reindeer mask is an adult fine art collectible and is not intended for use by children.
The mask is doll sized and is Soom Super Gem / Dollshe Hound in size.
Please consider your purchase carefully. No items are returnable or exchangeable; no refunds will be given for any reason whatsoever.
I have already dropped my reindeer mask three times. I have been very fortunate that I did not break the antlers. Please be very careful with this mask. We will not provide replacements.
♥
The antlers are attached with magnets and are removable for use separately.
Four magnets are included with each mask.
The forehead on the reindeer mask is smooth; the magnets are not visible when the antlers are removed.
The mask shown has been airbrushed. The reindeer mask is available only as a white resin blank.
♥
Splits and/or special pricing are available to Series One buyers only.
♥
Thank you for your deep interesting.
May your Christmas be merry and bright.
May your Simply Divine reindeer be white.