♥
Happy Easter everyone!
The 'Alice Easter mask' is Simply Divine. These are the photographs of it. The model in the photographs is a Soom Io; the body is Soom Super Gem. The masks were created on a Dollshe Rosen. They will fit a variety of SD size dolls.
♥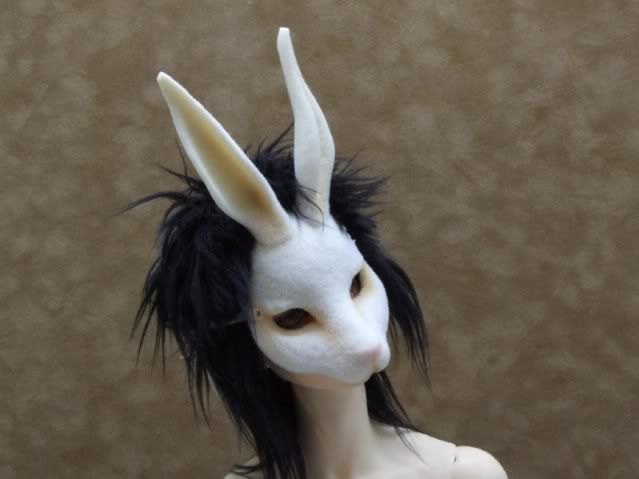 ♥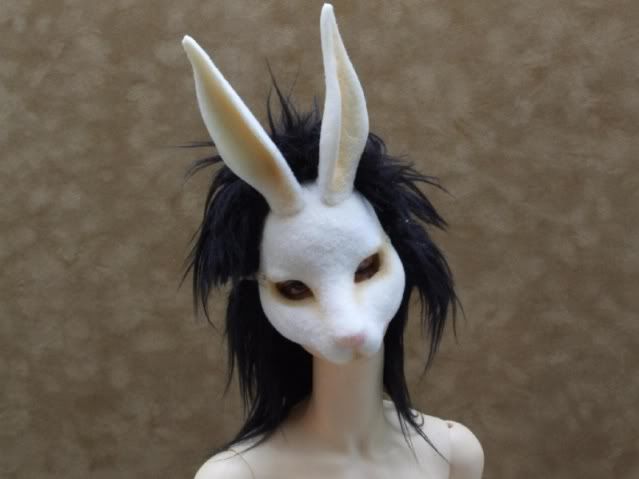 ♥
♥
The hair that you see is part of the Soom Io. The eyes that you see are the Soom Io's eyes. The mask is tied on with a sheer organza ribbon which is included. The mask is "fuzzy" ; it is resin and it has been 'flocked'.
♥
The color choices are:
White
Golden Brown
Light Brown
Black
All rabbit masks will be fuzzy.
♥
You will not see your mask before it is sent.
Masks are priced at $65 USD each plus shipping. Insurance is required.
Purchasers of 'Series One' masks may use their imaginary ten dollar coupon for this one, which would bring their price down to $55.
♥
Basically, this means that you send me an email telling me that you would like 'however many' of them and in this case 'what color'. You will not be sent an invoice until they are ready to ship.
♥
Happy Easter everyone !
Thank you for your deep interesting.