Odette is wearing a genuine pearl crown by Cathy Cara.
She is finding it hard to decide which Simply Divine mask to wear to the party.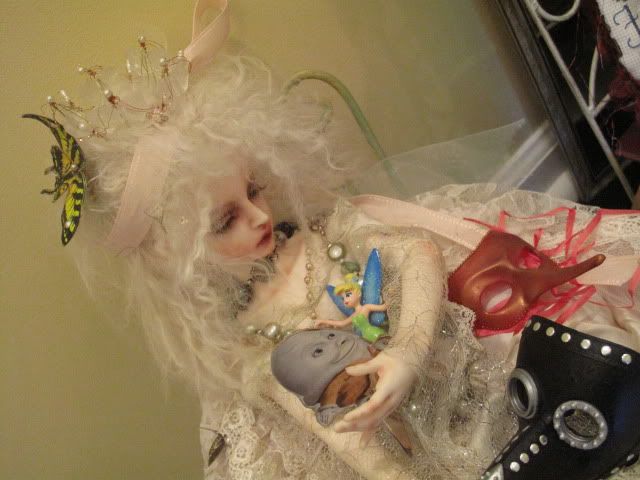 ♥
Odette has selected the Steampunk Raven mask for the ball.
Odette was painted by redastor / Yves Manning.
♥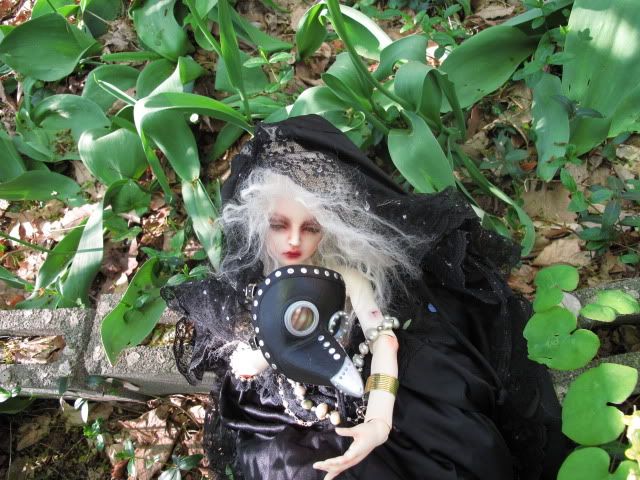 ♥
The Steampunk Raven mask is currently available in a variety of colors.
We will be sending a Steampunk Raven mask to the UnCanny Dream show for a "prize".