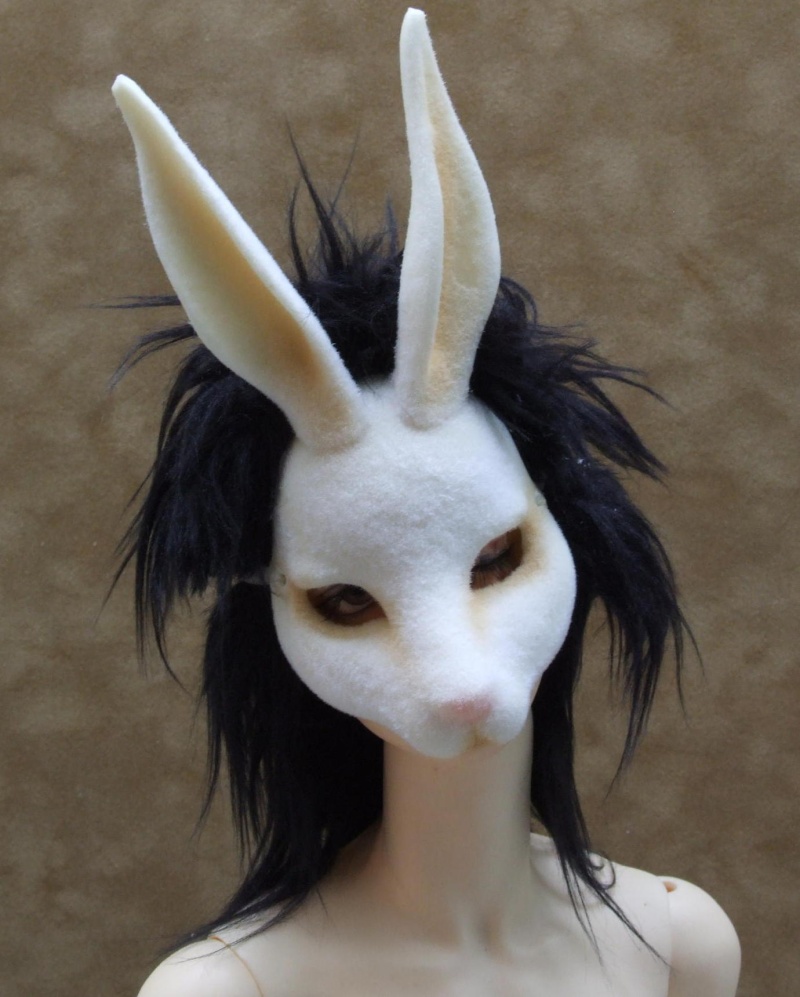 ♥
This is a photograph of one of the fuzzy white Rabbits.
There may be a Soom Io Scarface hiding under there; I am not quite sure.
These Rabbit masks are still available in white, black, brown, or sable. All of them are fuzzy.
Each Rabbit mask is $105 plus shipping. Insurance is required.
Shipping and insurance is approximately ten dollars total within the continental United States.
♥
The long awaited 'Alice in Wonderland blind box set of three' masks is coming along well.
However, the Alice set is the first thing which we stop work on the instant that anything else needs attention.
The Christmas mask is required for exhibition right after November 25th; the 'Alice' masks are competing for time with this large mask.
None of the Alice masks are small. Also, none of the Alice masks are 'Alice'.
We have figured that any old anybody can be Alice any day of the week.
The masks will, therefore, feature the more exciting Wonderland characters.
Estimated shipping time for the 'Alice set of three' is mid-January.
No invoices will be sent until the masks are ready to ship.
♥
Thank you for your deep interesting.